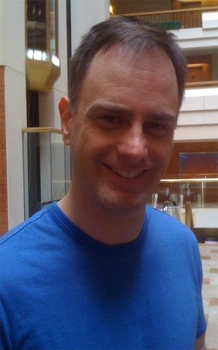 Dave Doyle

David is 39+ and lives in

Boston, MA.
He has three degrees

from the University of Minnesota:
a bachelor's in mechanical engineering,
a master's in computer science,
and a master's in educational psychology.
Dave has interests galore, and when he has time:
He plays with computers, programs
the database for my
BubbleBlowers.com website,
and runs a server for family domains.
---
He reads

voraciously (science, science fiction, anything he can get his hands on)
---

He works out.
---
He takes classes like . . . . . .
stained glass

yoga






cooking



electrical wiring
---
He enjoys music

(listening, singing, playing piano)
---
And, he socializes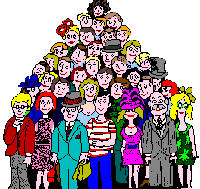 with lots of friends.

---

has been his favorite question since he was two years old.
---



Here's his
Halloween costume
(and childhood hero)
---

Pretty well-rounded kid, don't you think?

last updated 01/10/2009